I make my pottery primarily at Blossom Hill Crafts (BHC), a pottery studio that has been operating for over 30 years in Los Gatos, California.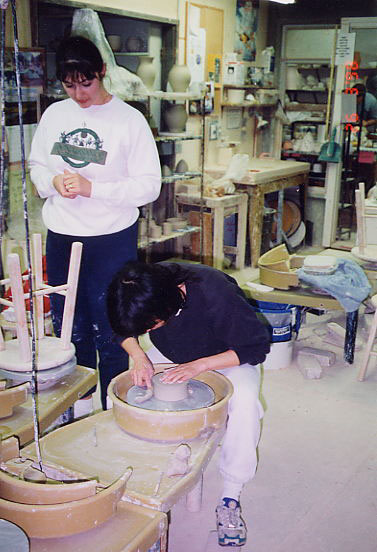 I started out as a student here in April 1992, and I am now an instructor for the Thursday night class. In addition to providing instructional courses, the studio also hosts three Pottery Sales each year, a Spring Sale around the end of April, a Fall Sale around the time of Labor Day, and a Christmas Sale in early December. I typically have pottery for Sale in all of the BHC sales.
You can find more information about the BHC classes and events by visiting the studio web site at http://blossomhillcrafts.com.
Here are a couple of pictures from previous Sales: